My page for today is called "Days to Remember":
Credits
I used this wonderful collab kit of 9th&Bloom:
BUY HERE
and a template by FizzyPop:
BUY HERE
And again I have the WA you can see on the page as a freebie for you.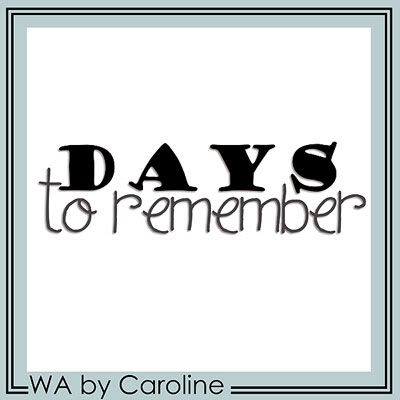 DOWNLOAD HERE
In the package you will finde the WA in color, in grey and in layers for you to recolor.
Have fun :)
Read more...